So recently I was browsing the dark web, searching for illegal high performance bb gun cylinder heads, when I discovered this:
http://www.evike.com/products/61356/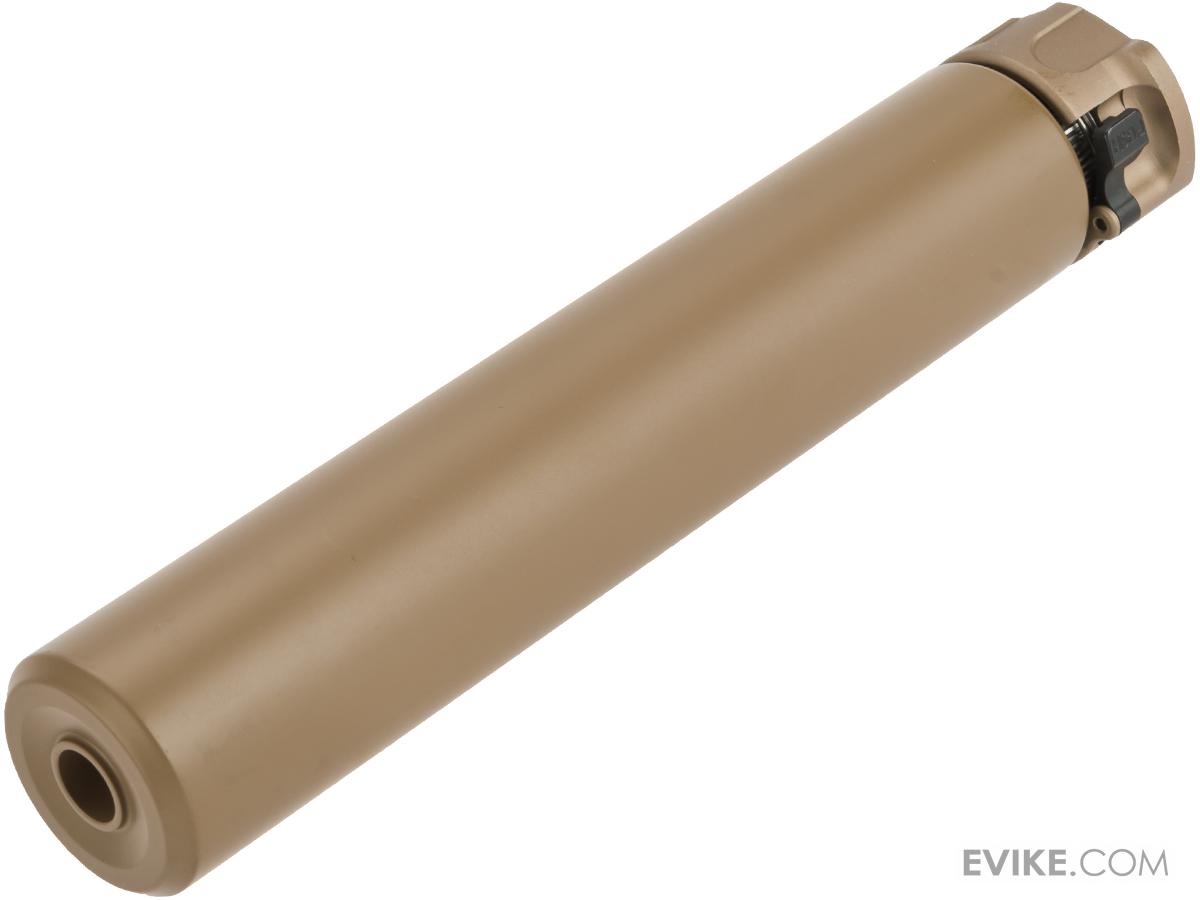 This is a bb gun war 'suppressor' that costs $115 + shipping.
Some quick facts:
-The loudest BB gun is 25 decibels quieter than the quietest suppressed firearm
-BB gun suppressors do nothing
-Although Judas Preist is considered one of the most iconic, popular and influential heavy metal bands of all time, they've never had a major hit song. They're biggest hit, "You've Got Another Thing Coming'" topped at 67 on the Billboard Hot 100.
-All BB guns totally suck
So to help aspiring BB gun ninja warriors I will today demonstrate how to make your own bb gun suppressor for absolutely free.
The rifle we're working on today is a Toyko Marui AKS-74UMN Spestnas 'Hard Kick' although this should work on most bb guns.
First, dig around in your recycle bin. You should find one of these almost immediately
Second, drill two holes. I'm not talking about your boyfriend.
Connect the QD (Quick Detach) base to your rifle.
Attach the outer silencer assembly.
Congratulations Private! You're ready for wet work! I'm not talking about your penis.
It is my personal guarentee that this silencer will be ABSOLUTELY 100% AS EFFECTIVE as a store bought bb gun silencer OR YOUR MONEY BACK. Anyone that disagrees with me, let me just issue a pre-emptive "THE SCIENCE IS SETTLED."
You're welcome Tokyo Marui.
You're welcome America.
Edited by Comrade Holland, 10 August 2017 - 07:56 PM.